As we have all been dealing with an unprecedented global pandemic; after nearly a year of stay-at-home orders, prolonged social distancing and challenges for some in virtual learning, many parents and their children's mental health hangs in the balance.  With the vaccination rollout, families may have a renewed sense of hope, but the longing for our return to normal life continues.  Here are some tips to help maintain emotional well-being:  
If you are feeling overwhelmed or need someone to talk to about a family situation, please reach out to connect with one of the resources below or the mental health crisis numbers.
National Parent Helpline 1-855-427-2736 Operated by Parents Anonymous.
National Parent Helpline 1-800-799-SAFE (7233) or TTY 1- 800-787-3224 Email and live chat are also available.
Postpartum Support International Helpline 1-800-944-4773.
Mother-Baby Hope Line- Redleaf Center for Family Healing  Provides Free mental health phone support for pregnant and postpartum parents and families with children 0-5 years old, as well as the mental health and medical providers that serve them. Our staff will listen and guide you to the right support — either at the Mother-Baby Program or in your community. This is not a crisis line. Call 612-873-4673. The HopeLine is available Monday through Friday, 8:30 am – 4:30 pm.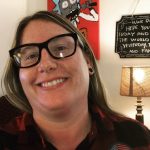 Nicole Webb, LMFT
Kids Like Me Program Director
Nicole Web is Kids Like Me Program Director and is a registered Marriage and Family Therapist (MFT). She has worked with children extensively over the past fifteen years as a therapist, behaviorist, and camp director. Nicole received a Master of Science degree in Marriage and Family Therapy from the University of Southern California and a Bachelor of Arts degree in Child and Adolescent Development and Psychology from California State University, Northridge.
In 2010, Nicole began her work at The Help Group as the Program Director for Kids Like Me, working closely with children and teens with autism spectrum disorder and other special needs. Nicole's dedication to promoting autism awareness throughout the community has prompted her to give a number of presentations at local universities and organizations. She has also spoken internationally on topics related to autism and treatment modalities.