As this unprecedented and challenging year comes to an end, it is extremely important to keep in mind that many children are experiencing what is now coined "Zoom Fatigue" as a consequence of distant learning due to Covid-19.  Dr. Jena Lee indicates that Zoom fatigue "describes the tiredness, worry, or burnout associated with overusing platforms of communication." Many of our families have described that their children or teens may feel overwhelmed with multiple Zoom sessions daily and want to be sure to keep their children mentally, emotionally and physically healthy during this pandemic.  Here are 5 strategies that the Kids Like Me team finds effective in helping our clients overcome Zoom Fatigue.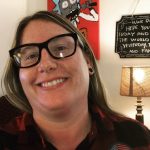 Nicole Webb, LMFT
Kids Like Me Program Director
Nicole Web is Kids Like Me Program Director, is a registered Marriage and Family Therapist (MFT) She has worked with children extensively over the past fifteen years as a therapist, behaviorist, and camp director. Nicole received a Master of Science degree in Marriage and Family Therapy from the University of Southern California and a Bachelor of Arts degree in Child and Adolescent Development and Psychology from California State University, Northridge.
In 2010, Nicole began her work at The Help Group as the Program Director for Kids Like Me, working closely with children and teens with autism spectrum disorder and other special needs. Nicole's dedication to promoting autism awareness throughout the community has prompted her to give a number of presentations at local universities and organizations. She has also spoken internationally on topics related to autism and treatment modalities.