Our professional Help Group staff facilitates these exciting trips where teens visit, explore, and share together the sights and attractions offered in exciting locations! This year, we have a weekend trip planned as well as a week-long excursion!  There is a strong emphasis on interaction, social skills, and friendship building. These trips provide a true bonding experience for participants with memories to last a lifetime!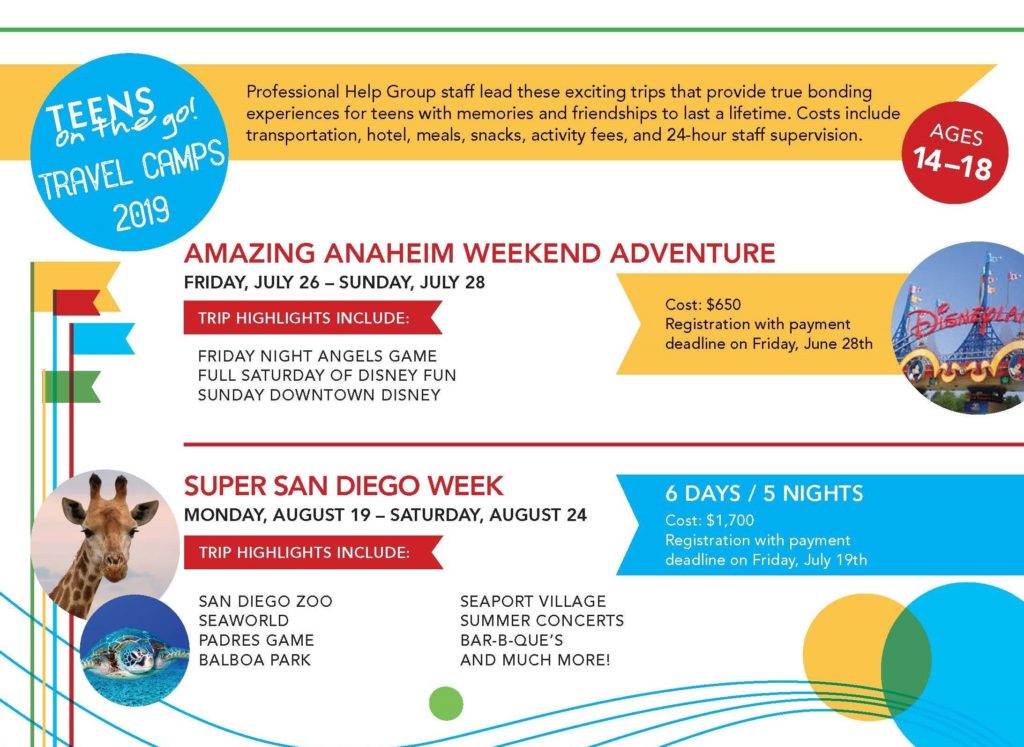 Travel Camp Dates
Amazing Anaheim Weekend Adventure | Friday, July 26 – Sunday, July 28
Super San Diego Week | Monday, August 19 – Saturday, August 24
Price
Amazing Anaheim Weekend Adventure :  $650
Super San Diego Week: $1,700
Admissions
Teenagers who participate in the Travel Camp must be fully verbal, able to stay with a group, and follow directions.
New Campers
Submit an application, available HERE. Once your application has been processed, we will contact you to set up an interview with you and your teen.
Returning Campers
Create an account and register HERE.
Returning Campers – Log In
Already have an account? Click HERE to log in and register!