Club LA Teen is an exciting social club in the Los Angeles area for ages 13-17 with autism spectrum disorder and other special needs. This monthly social group provides a great opportunity for teens to make connections with others with common interests. club l.a. TEEN is staffed by highly-trained Help Group staff and is structured to ensure a positive experience for all participants!
Don't forget to RSVP to our Surf's Up Party on Saturday, May 20th!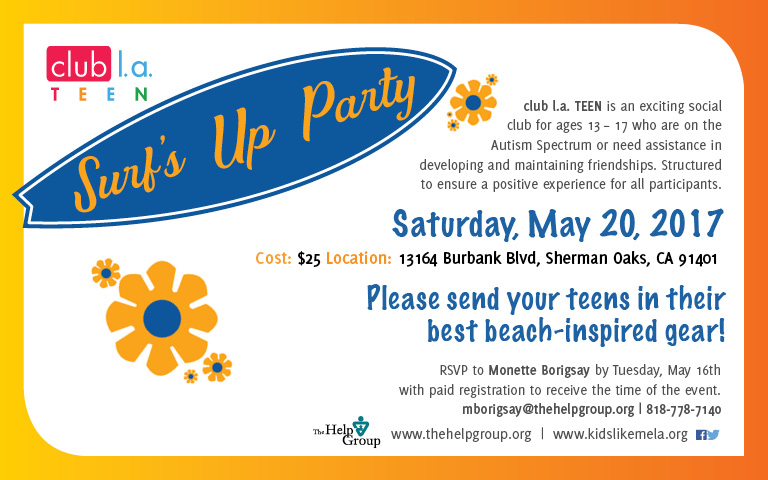 We've got some fun events planned this year! Check it out below!