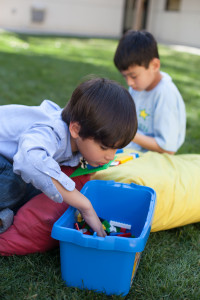 Kids Like Me offers a number of after-school programs for children and teens with autism spectrum disorder and other special needs in the Los Angeles area. These programs are designed to promote fun and engaging activities under the careful supervision of highly trained professionals. Each class is adapted to fit the unique needs of the participants and encourages creativity, active participation, and the development of important social skills. The after-school programs provide each child with the opportunity to build lasting friendships and promote positive interaction with peers.
*Every class may not be offered at both our Culver City and Sherman Oaks campuses. Please inquire for more information about specific class locations.
Check out the exciting classes and activities being offered at our two locations! Click on the campus closest to you to view its schedule!
You can fill out the registration here and email it to kidslikeme@thehelpgroup.org or fax to Nicole's attention at 818-786-0094.